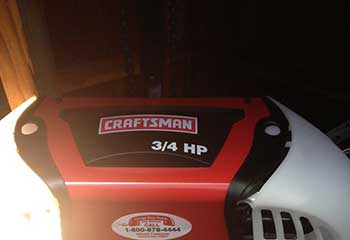 Garage Door Opener Replacement
Customer Issue: Mrs. Garner had grown tired of how inconsistently her quite old garage door opener worked and decided she should simply get a new one.
Our Solution: Due to Mrs. Garner wanting a garage door opener that she could count on to function properly for a long time, and would be secure to keep her home safe, our team suggested a Crafstman model CMXEOCG231. Once it had been assembled, we removed the current opener and slid the Craftsman onto the overhead rail. After connecting it, our experts also set up the sensors.
Pauline Garner
- Holliston
Roller Replacement
Customer Issue: The customer's rollers had become too worn from years of use.
Our Solution: The door was clamped into place for security and the opener disconnected before our technicians opened up the tracks to access the rollers. They were all removed and replaced with new ones before the tracks were closed up again.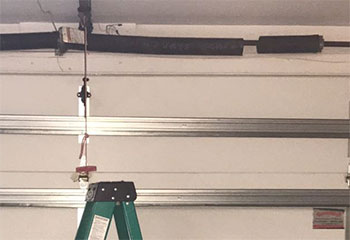 Spring Replacement
Customer Issue: Our customer's garage door was no longer opening as reliably as it used to.
Our Solution: After inspecting the system, our professionals determined that the problem was a spring that had snapped. The pieces were carefully removed before a new spring was put into place. Our experts then tested to ensure it was functioning as it should be.
Christy Wright
- Hopkinton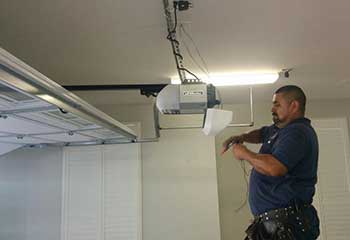 Opener Installation
Customer Issue: Wanted a new garage door opener.
Our Solution: The customer was used to operating his garage door manually, so we suggested a few low cost models with advanced security options that will be simple to manage. He chose the durable Chamberlain C400, which we then proceeded to install a couple of days later.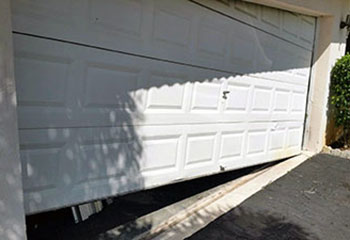 Garage Door Off Track
Customer Issue: Door got off track.
Our Solution: Our professional technicians checked around the door and found that the tracks were misaligned on one side, causing it to bend, which resulted in the rollers popping out. We removed and replaced the damaged part, tightened all the screws and returned the rolls to a correct position.
Theo Donaldson
- Westborough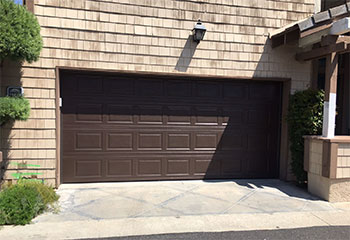 Garage Door Installation
Customer Issue: Wanted a new garage door.
Our Solution: Our team inspected the customer's new garage and took precise measurements of the opening and the backroom and headroom spaces. We then discussed the customer's preferences, and he expressed a desire for a door with a modern look that will match his home's contemporary architecture. After we presented him with several options the customer chose a black grooved door from the Clopay Modern Steel™ Collection, and we carried out the installation process later that week.
Melvin Daugherty
- Ashland