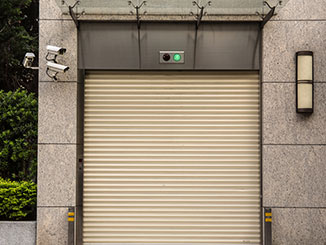 Smart technology has permeated our lives so much that it's changing the way we interact with our home environment. From turning on the lights and heating to arming or disarming the alarm, our smartphones have become welcome allies in helping us to manage our households. Well, technology has caught up with our garages too. If you're still on the fence when it comes to controlling your garage door through your smartphone, here are a few good reasons why this could be the best home improvement you make this year!
All About Seamless Integration
A smart garage works by connecting to your home's wireless network and can be controlled via an app on an iPhone or Android device, including tablets and smartwatches. Furthermore, some garage door brands are able to integrate with home automation hubs, such as Apple's HomeKit and Amazon's Echo, making it possible to send voice-commands to operate it.
Upgrading Is Easier Than You Think
While many manufacturers of garage door openers are launching new models with smart features built-in, a homeowner whose current automatic door is less than 20 years old can retrofit it with a standalone Wi-Fi or Bluetooth-enabled device. Most of them are compatible with well-known garage door opener brands, and some, like Garadget, Nutone, and Asante, cost less than $100 for budget-conscious homeowners.
If you'd rather stick to a more well known, trusted brand, companies like Chamberlain, Liftmaster, and Genie have brought out their own versions too - making the upgrade process for your opener much simpler. Installation is fairly straightforward, and we can definitely help you with this at a reasonable price.
Enhanced Security Features
You might think the only time you need to secure your garage is when your car is parked in it, but this is far from the truth. Why? Because, industry statistics show that up to 70% of Americans use their garage as the primary means of entry into their home, and many additional people use it as storage or office space. With a smart garage, you can automatically set the door to close after you leave and monitor movements into and out of it. Some even allow you to turn on the interior light as you drive in, and offer built-in camera surveillance.
It Just Makes Your Life Easier!
The ability to control your garage door remotely means that you can open it if someone - perhaps a family member or delivery guy - needs access and you're not home. As smart doors can be supported by multiple devices, each member of your household can be given their own access if needed.
In addition, if you lose or break your smartphone, it's easy to deactivate it and connect a new one to your garage door opener. There's also no need to be concerned about power failures because many of these opener units are backed up by a battery.